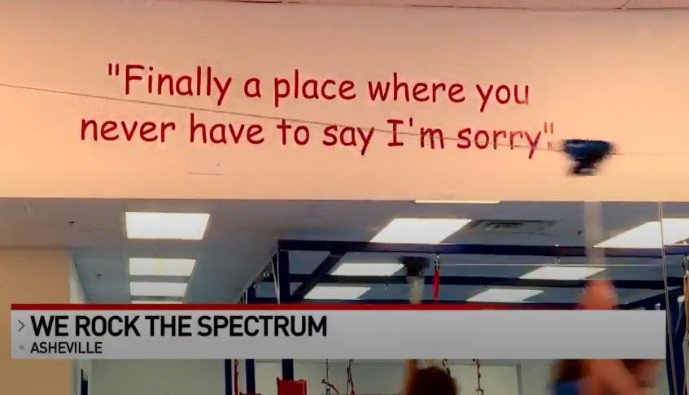 New gym aims to create inclusive space for children with special needs
October 5,2020
ASHEVILLE, N.C. (WLOS) — Meeting the sensory needs of special children and their families is one new Asheville gym's goal.
The owner of We Rock the Spectrum (WRTS) says the new space emphasizes inclusion and caters to children with autism and special needs.
FUNDRAISER TAKES A PERSONAL TURN FOR ONE LOCAL SWIMMER
The facility includes zip-lines, trampolines, climbing walls, an art space, and even a calming room.
It's considered an essential service during this time of pandemic and isolation as a place to help families cope and feel comfortable.
"Parents don't have to come in and feel embarrassed and children don't have to come in and feel awkward," owner Vanessa Albamo said. "That's what made it special for us."